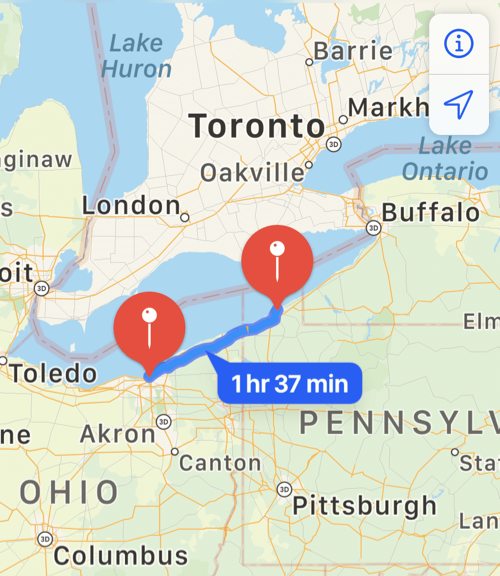 The next morning we woke up and started our 4 hour drive towards Detroit. On the way there we decided to stop in Cleveland.
We went to Edgewater Park and ate an (early) lunch. We cooked the lunch right in the park, using our little trail backpacking stove.
We walked around the park and snapped some pictures next to the Cleveland sign. We also saw the city skyline from there.
It was beautiful. Since we stopped in Cleveland we took the chance to learn some information about it.
Did you know that Cleveland was named after general Cleaveland (who founded the city in in 1796), but the spelling was altered by a newspaper so that the name can fit the masthead?