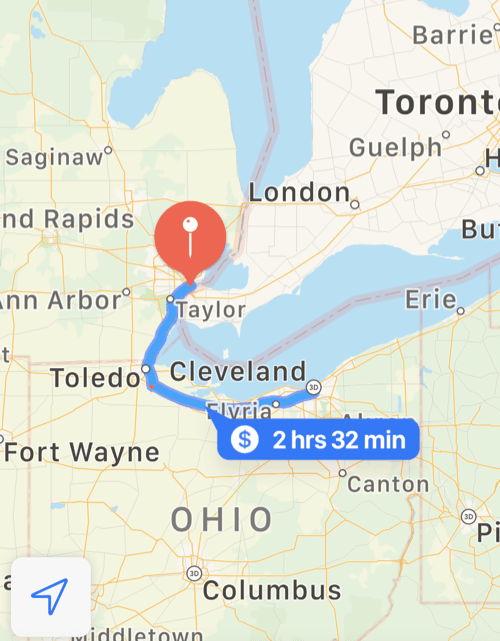 Upon arrival in Detroit we went to American Coney Island and Lafayettes Coney Island restaurants. These two signature Detroit fast food restaurants are famous for their hot dogs. These two places were open by immigrant brothers from Greece, each of whom founded his own restaurant in 1917 and 1924 accordingly, and remained competitors ever since.
After eating we walked around Detroit for a bit. Something we saw was the Michigan Soldiers' and Sailors' Monument. A very cool thing about it is that there is a time capsule there. It was set on July 23, 2004, and is to be opened on July 23, 2104. That evening for dinner we went to a restaurant.
After we woke up the next day we checked out of our hotel and drove to the Coleman A. Young Municipal Center. This center has the famous Spirit of Detroit monument. The Spirit of Detroit portrays the spirit of man holding two things in his hands. In the right hand he holds a family, and in the left he holds a symbol God.
There were also other monuments nearby. One was for the people who built Detroit, another for a Detroit boxer.
The Monument to Joe Louis, known also as The Fist…
Near the Detroit river there was also a monument to all of the people who escaped enslavement through the underground railroad. An interesting fact is that Detroit was one of the largest terminals in the underground railroad.
Before going back to our car we took some pictures of the Detroit river. We could see Canada's skyline, since the border between Canada and Michigan runs through the middle of the river. On the Detroit river we also saw the Detroit Princess, a 5 story cruise boat.
After seeing the monuments we drove to Belle Isle. There was a beautiful fountain there, the James Scott memorial. We also just drove around and looked at the green scenery.
The last thing that we did before leaving Detroit is see the old train station. At the time it was built, it was the tallest train station in the world and one of the busiest. Sadly the amount of rains visiting the station declined after World War 2, and the last train left 1986.
The train station has been abandoned ever since but it still looks very impressive. There's a lot of street art around it and an old "Roosevelt" sign which used to serve as a grand entry way to the station.