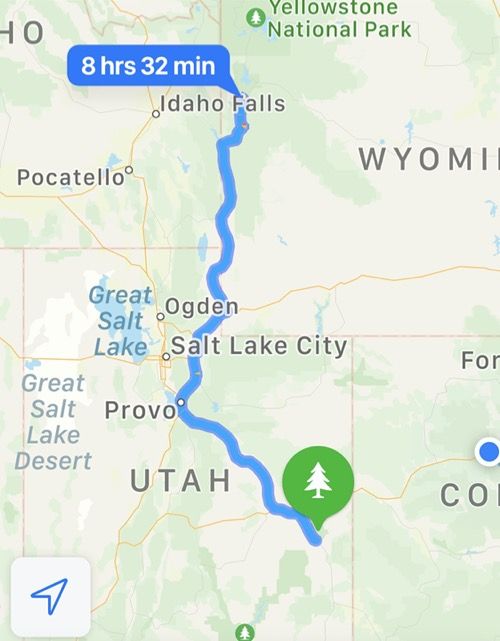 The next day we drove to Canyonlands National Park, because it was only 30 minutes away from us. Ironically, the first thing we saw there was another arch.
The Mesa Arch, to be exact. It was located right on the edge of a cliff, and through it you could see the Buck Canyon. Looking through the arch was just like looking through a window!
Hiking back to our car we were able to see a bunch of lizards running around the shrubs and rocks. Then we went to the Grand View point to enjoy the White Rim Canyon and Gooseberry Canyon.
It was an amazing view! From the observation you could see the white rimmed walls of the canyon, pinnacles, and fins on the canyon floor. The Colorado river, which formed these canyons, was cut in the canyon so deep you couldn't even see it!
But the Colorado River wasn't the only thing that formed the canyons. The rising of the Colorado Plateau helped too. After the Grand View Point we went to the Dead Horse State Park.
There was an overlook there that we wanted to go to. It was basically the same as the Grand View point, except you could see the Colorado river. After that we drove to our 5th national park in a row; Rocky Mountain National Park.