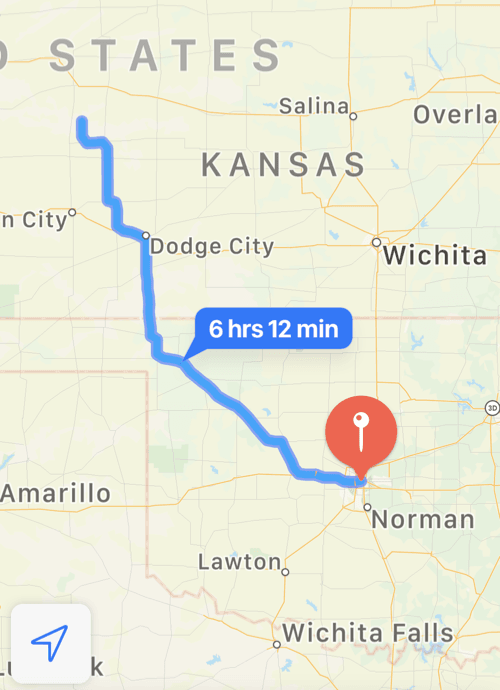 Oklahoma city is where we would spend the night. There we jumped forward one hour. When i got out of the car I was shocked at how high the temperature was. It was probably the hottest temperature on this whole trip so far, even though we arrived late in the evening!
We only had a chance to see the sights in Oklahoma city the next morning. The first thing we did was to go to the state capitol. The Oklahoma City capitol building is the only state capital in the world that has been surrounded by working oil wells!
In front of the capitol stands a statue of a Native American woman, titled, As Long as the Waters Flow. It's a remembrance to President Andrew Jackson (the initiator of the Indian Removal Act in 1830), who in a speech promised that Native Americans have their land which they shall possess as long as Grass grows or water runs.
On top of the capitol stands a colossal statue called The Guardian that urges us to remember some of the most dramatic mistakes of the nation:
After the capitol we went to the crystal bridge. The Crystal Bridge is a building built across a pond with a botanical garden inside it. We didn't go inside, but the outside is also beautiful. Ducks swam in the pond, along with koi fish. Domestic geese walked on the sidewalk and in the bushes around it. There were plants, bushes, trees, and flowers of all sorts all around the pond. It was a great outdoor garden!