Our next sop was Branson. We wanted to go to the beach, but there was a huge thunderstorm, so of course we couldn't. We went to our hotel to relax for about an hour. at around 6 we went to the riverwalk.
There were many shops on the way, and we stopped at couple. We reached a fountain on the bank of a river, It was one of those with many small fountains erupting from a pool of water. There were also large tubes, about 8 of them, in the fountain. All of a sudden the fountains started erupting more water higher up, and the fire started to come out of the tubes. Rock music blared out of speakers.
I definitely wasn't expecting this to happen! We walked along the river for a while, and then, because it was my mom's birthday, we went to the restaurant Landshark to celebrate.
The Titanic Museum!
Before leaving Branson the next morning we made a visit to the Titanic Museum.
The outside was made to look like the front half of the ship, and an ice burg was included in the display.
Inside we got to see many artifacts recovered from the real ship, touch 28 degrees Fahrenheit water, walk on the replica of the Grand Staircase, Experience the Sloping Decks of the ship's stern as she descended, read true stories of passengers, and many more.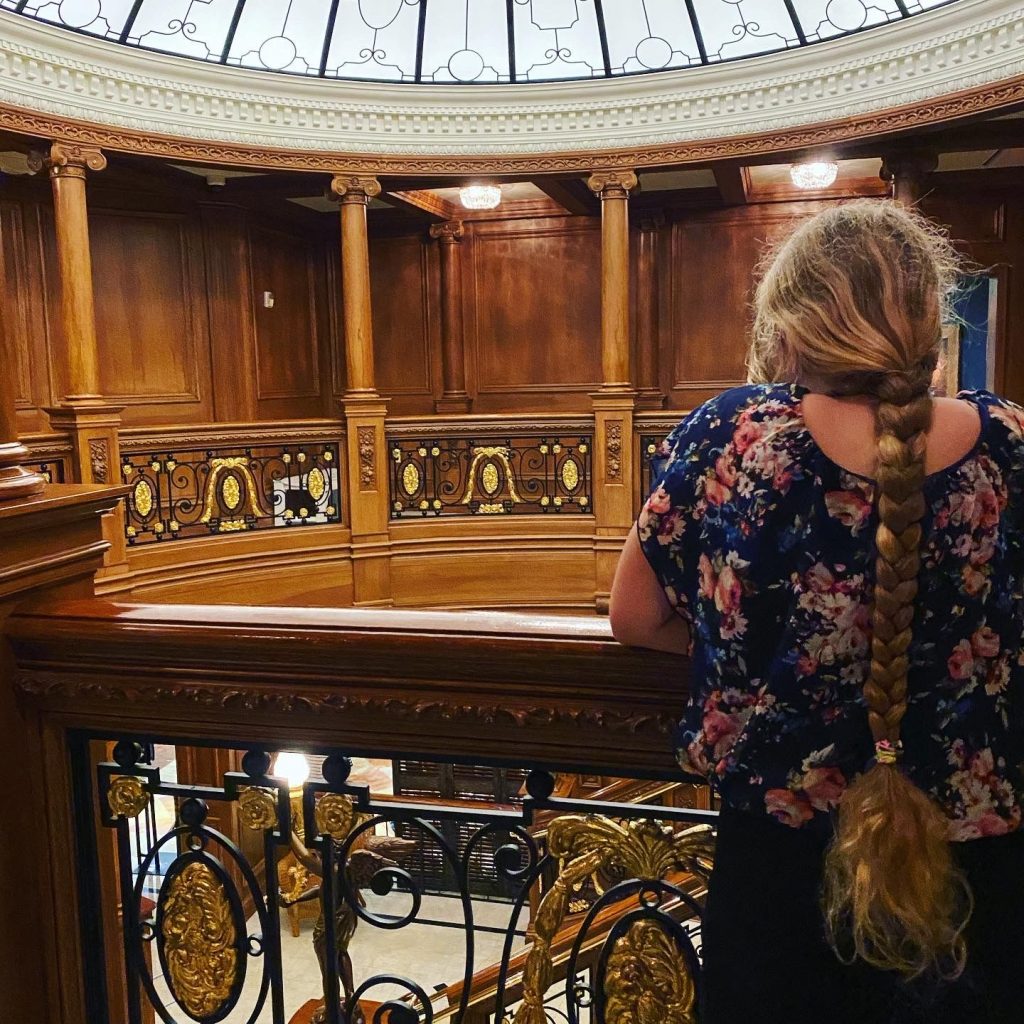 Read these 5 interesting facts about the "unsinkable" Titanic.
The ship had around 2,200 passengers and crew, and around 1,500 people died. Only around 700 people survived.
Only 23 of the 908 crew on board were female.
The temperature of the water at the time the Titanic sank was 28 degrees Fahrenheit.
There were 10 dogs on board the titanic, 3 of them survived.
The wealthiest man aboard was John Jacob Astor. His 18 year old pregnant bride, Madeleine, survived, but he did not.
The Titanic Museum was probably the best museum I had ever been to! After it we drove 7 hours to Kentucky.