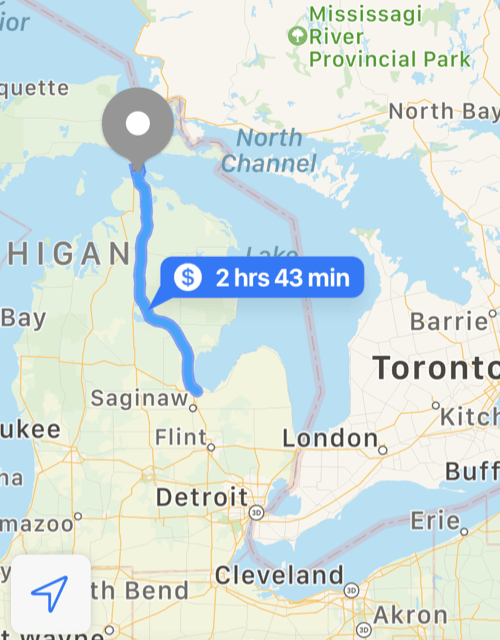 At around nine am we started driving towards Lake Superior. To get there you have to drive across the Mackinac bridge. This bridge connects the upper and lower peninsulas of Michigan.
Opened in 1957, the Mackinac Bridge is a suspension bridge spanning the Straits of Mackinac (narrow waterways connecting two of the Great Lakes, Lake Michigan and Lake Huron) to connect the Upper and Lower Peninsulas of the U.S. state of Michigan. The bridge connects the city of St. Ignace on the north end with the village of Mackinaw City on the south.
Before the bridge was built, crossing the 5 mile Michigan-Huron lake by ferry could take up to 36 hours of waiting. Now it only takes a couple of minutes to cross it.
After the bridge we stopped at a gift shop. But it wasn't just an ordinary gift shop. There was a tower extending up from it. We walked up some flights of stairs to get to the top. From there you could see stretches of trees, and the bridge we saw earlier.
It was quite a sight. Before going back down to the shop, we wrote something for the people who would visit this tower in the future to see. Apparently it is a tradition to write something that tower, because the walls and floor were covered with sharpie messages